The unique part about working with senior citizens at Summerfield Senior Living Utah is all the stories we hear from day-to-day. Each resident has lived such a different life and have so many gems to share with us. On Veteran's Day in particular, we hear of some of the most touching, patriotic, and heroic stories. When we visit with our residents and live those precious moments through them, it is no doubt we serve American heroes. 
We have individuals who served in the army, navy, and air force and are grateful for their sacrifice and love for our country's freedom.
As a token of our appreciation, we invited all of our veteran's and their spouses to a nice lunch. Here we see some of them on their way to Chuck-a-rama: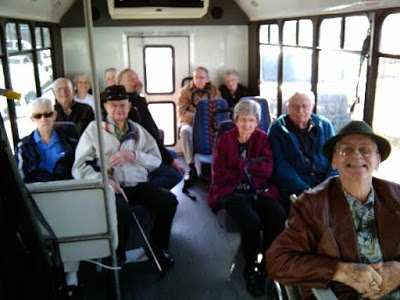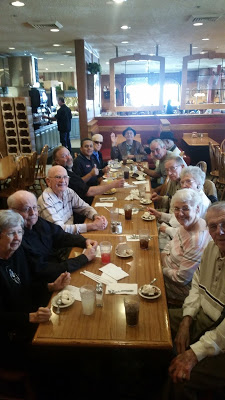 Later on in the afternoon, we had a special performance by Terry Spencer for our residents. He sang Patriotic songs and classics from the Great Depression on guitar and piano. What a touching experience to have our residents stand and proudly sing the National Anthem together. It gave us chills just to see our American Heroes in tears remembering their experiences and great sacrifice.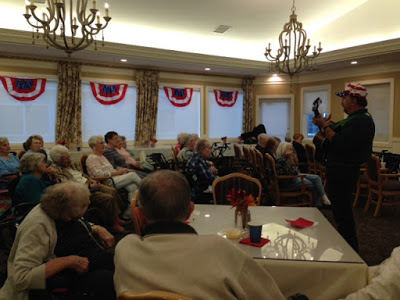 We also all enjoyed a strawberry shortcake treat to top off the afternoon.