Jean was born August 25, 1930 in Los Angeles to Ethel Sagers and Ed Krause.  She grew up in this area and is still in touch with some of her school friends.  She grew up around loving grandparents and aunts and uncles.  After graduating, she attended BYU where she was a Cougarette.  In 1952, she married Jack Lathrop and they soon graduated together from Washington State University.  They had 4 children.  She later earned her Reading Specialist Certificate from the University of Washington.  She taught for many years in Washington until this marriage ended in divorce.
In 1969 Jean married the love of her life, Dick Dewey, and they combined his 8 children with her 4.  Together they began rearing the 10 children between 9 and 17 that were still at home.  She counts this feat as her greatest accomplishment.  They moved to Orem in 1972 and she started teaching after the children got older at Utah Technical College – now Utah Valley University.  She later became the first woman in Utah to receive her Masters in Industrial and Technical Education from USU.  She also wrote college textbooks to enhance her teaching of students that needed help learning English or brushing up on their skills.
After Dick retired, they served an LDS leadership mission in Vancouver, Canada which they loved.  She and Dick also traveled all over the world – British Isles, Israel, Egypt and Europe.  They loved visiting Alaska.  She and Dick loved to camp and fish and enjoyed the outdoors.
They moved to Colorado to be closer to some of their children and Jean was soon busy again as the Director of the Community College there.  They enjoyed their time there until Dick's health required them to move to a lower altitude.
They retired to Ivins, Utah where they loved serving in the temple and holding leadership positions in their ward.  They loved to turn their desert soil into a beautiful garden and especially enjoyed their roses.  They made lots of friends and were always involved in some get together.  She enjoyed craft groups, dinner groups, quilting groups and any other activity the neighborhood or ward was putting on.
After Dick's death in 2000, Jean moved to American Fork to live closer to family.  She again got involved in church work – teaching Primary, helping at the Humanitarian Center and continuing with her family history work.  She enjoyed traveling with family and friends around the United States.  A highlight was her trip to Hawaii with her daughter and granddaughter to pick up their brand new baby that they adopted.
Jean is a collector of friends – young and old.  She enjoys meeting people and receiving letters and phone calls.  She has always loved doing family history work, quilting, sewing, decorating, scrapbooking and especially reading.  She has always loved to entertain and has a talent for making the occasion special and beautiful.  She loves to serve others and has served in stake and ward callings throughout her life.  She has a great memory and remembers what is going on in everyone's lives.  Her favorite times are getting together with family and visiting the grandchildren.  Her granddaughters call her the "Energizer Bunny" because she doesn't ever slow down.  Although physical ailments over the years have limited her, she has fought her way through the hard times and persevered.  She has opted to "wear out" rather than "rust out" and continues to find ways to make new friends and serve others.  She still visits with old friends regularly and is always up for an adventure.  Her latest project has been to write her life history which she just finished.
She has 10 living children, 54 grandchildren and over 36 great grandchildren who are scattered all over the country.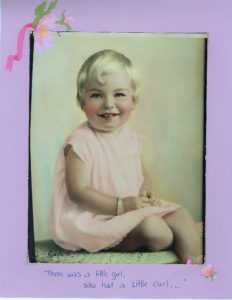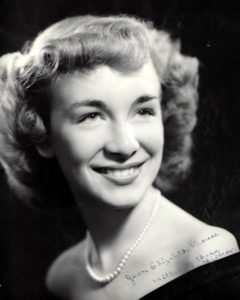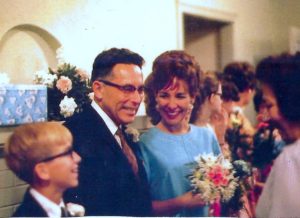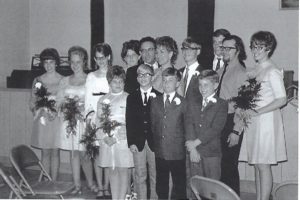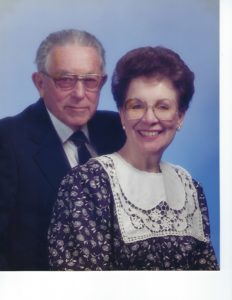 Utah Retirement