---
ASSISSTED LIVING
Utah Retirement
Assisted Living Utah
Retirement Communities In Utah
Utah Assisted Living
Summerfield is a Type II Assisted Living facility, and stands out in both philosophy and design. A single floor facility allows for ease of movement for both residents and staff.
Within our Assisted Living Community we know that growing older does not mean a loss of respect, dignity, or independence. We offer a variety of programs that cater to your individual needs, and provide a twenty-four hour staff for your peace of mind. Plus, with plenty of social opportunities, come and make new friends at Summerfield! Our staff work hard to provide care, but also encourage independence where possible. Assisted Living is just that, assistance, and we will work hard to give as much as is needed.
Summerfield Assisted Living offers Studio and one bedroom apartments. Each includes:
Private bath
Kitchenette
Built-in storage
Housekeeping
Three delicious meals a day
On-site maintenance
Transportation
On-site beauty and barbershop
24 hour call-light assistance
All utilities included
Customized care plans
Everyone has a care plan catered to their individual needs. We want you to have all the support you need whilst still retaining abilities, remaining active and having independence. Each resident receives ongoing healthcare assessments to make sure we are meeting their needs. We work with the resident, their family and health care professionals to provide the best possible care.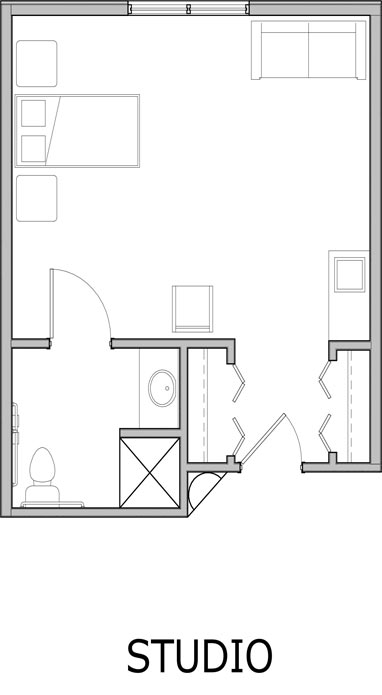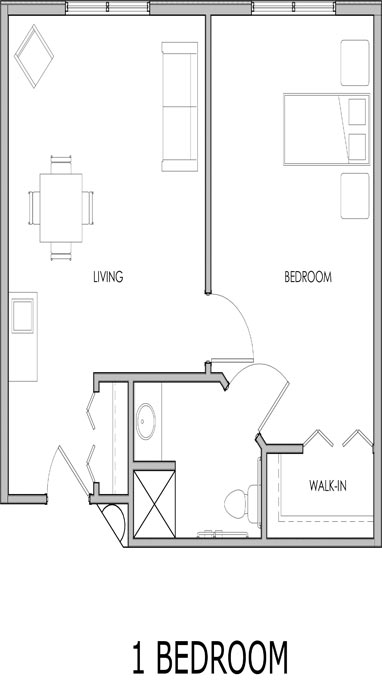 "The times that I've called and asked for help, they've been nothing but the best, and the [staff] that work in here, they are so nice and sweet with us."
- Rosemary Hughes, resident since 2007
Activities
Our Assisted Living Activities Director works hard to plan daily activities with everyone in mind. Activities include daily exercise, a variety of scenic outings, musical performers, dancers, crafts, bingo, socials, and spiritual activities. Summerfield holds LDS church services on Sundays. To see this month's calendar please
We encourage our residents to give us feedback on all areas of service. A monthly Resident's Council meeting is held where all residents are welcome to come and share their thoughts on what they are enjoying and suggestions or requests for anything they feel could be improved. We want to know what you think and the best way we can serve you.
Dining
Delicious meals are made from scratch, and served restaurant style three times a day. We have a dedicated kitchen staff who are both personable and hard-working. Our head chef and dietician create meals with taste, variety and nutrition in mind. Residents are able to choose from a variety of meal options. Summerfield can also accommodate guests at mealtimes for you to share your dining experience with.
Schedule a lunchtime tour, so you can get a taste of what we're talking about!
Always caring, always here, Summerfield Retirement
Assisted Living Utah
Assisted Living Utah
Retirement Communities In Utah
Assisted Living Utah
Utah Assisted Living