We celebrated this year's Senior Living Utah Father's Day BBQ at Riverview Park and what a celebration it was!
The hot dogs were the best we've ever had, and I'm not just talking about your fathers.
Along with the BBQ frenzy we had some competition in Corn Hole. I believe the champion of the day was our very own Activities Director, Amber.
Here we've got Bob smiling his 100% smile.
Maybe it was the root beer floats but we like to think it was the company.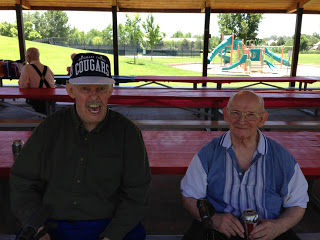 Ron and Charles teamed up to conquer the giant hamburgers and
bratwursts
.
They came out on top!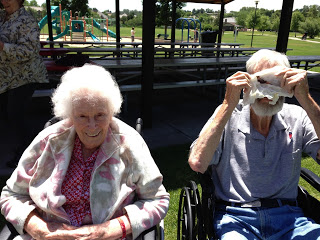 Lucille received a first class ticket plus one to the Father's Day BBQ.
Hal was her lucky plus one.
He didn't think he was so lucky apparently.
Senior Living Utah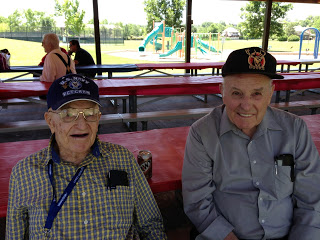 Rex was accompanied by his son's father-in-law.
They are looking spiffy in their Veteran's hats and big ol' smiles!
Another successful Father's Day, full of fun, great food, and amazing company.
Thank you for letting us take care of your Fathers!