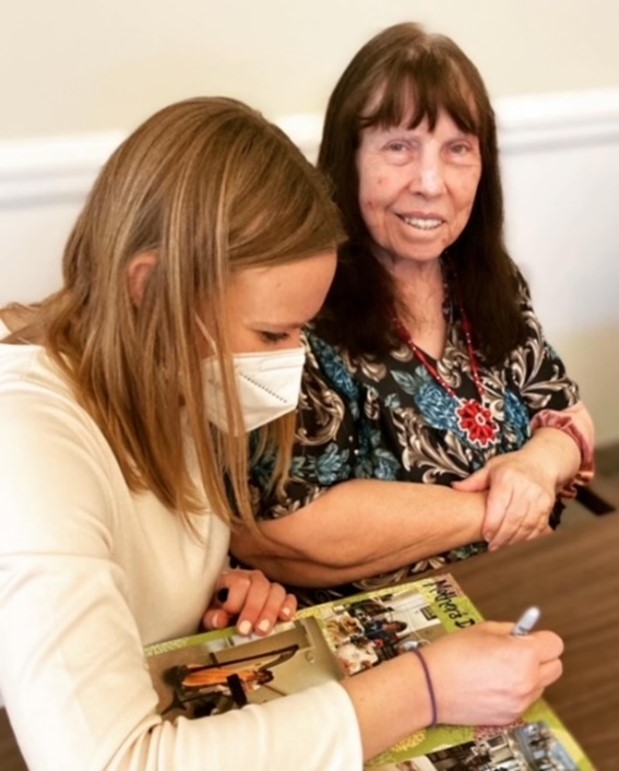 The need to belong and feel loved is more than a basic human need, it is what makes life worth living. Here at Summerfield Retirement, we pride ourselves on promoting positive relationships in all interactions between staff and residents. But the relationships forged by the residents themselves are the most heartwarming to see, and form the heart and soul of what it means to live in a retirement community.
According to a general study from 2020, "knowing as few as six neighbors reduces the likelihood of feeling lonely and is linked to lowering depression, social anxiety and financial concerns relating to COVID-19." Many residents have familial support or a network of friends. However, for those who don't have family close by and perhaps feel lonely and far away from others, there are always ways to stay connected in assisted living.
Nearly one-third of all seniors live by themselves. Though circumstances may keep us apart, at Summerfield we can stay connected and combat loneliness together. Here are five ways you can get involved and be more involved in your retirement community:
1. Go outside.
It's summertime, and with the sunny skies brings the residents to the grounds, enjoying the good weather, too. The koi pond in back or central plaza invite residents to meet and mingle while getting exercise. You never know who you'll meet as you enjoy a stroll in the grass.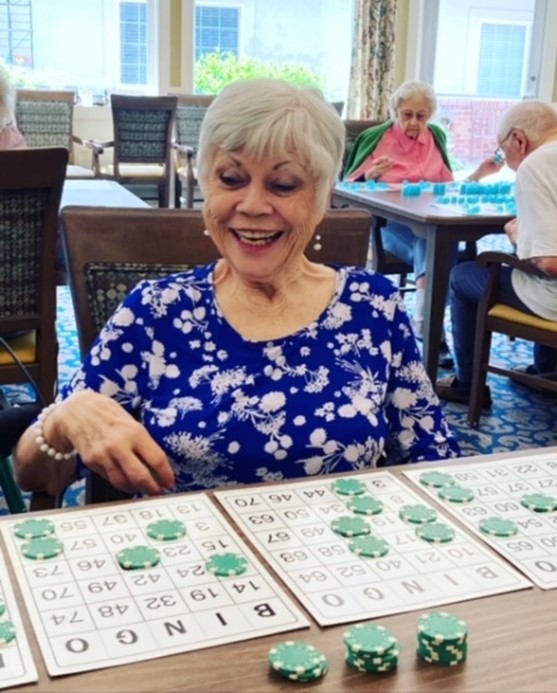 2. Bingo
Tuesdays and Thursdays are Bingo at 3:00 pm, and the floor competition is tough. But while you're out forming strategies, say hello to the regulars at your table. You'd be surprised to see the regulars and sit enjoy good company.
3. Join the Choir
Do you read music? Like to sing? Or just enjoy a happy tune? Then the choir is the place for you. Nothing like a common interest to bring you together and make the time pass doing what you love. Choir practice is every Thursday at 7:00 pm.
4. Offer a friendly wave
We all need a network, and it's nice to know we are all in the same boat, and that we are not alone. While you're walking up and down the halls, take a second to smile and wave at the fellow residents at your side.
5. Sit next to someone new
Sometimes it's tough opening up and sharing something on your mind. So next time you want to sit by yourself, sit next to someone you don't know well and be prepared to listen. Mealtimes are the easiest and most convenient time to open up and share since it is something everyone does, especially at the convenient time altogether.
To learn more about how life at Summerfield can be the antidote to senior loneliness and isolation, call one of our senior living advocates at (801) 434-7581 or come and take a tour and see for yourself.