Valentines Party
Summerfield Retirement
Valentine's Day was a bright day at Summerfield!  Both the staff and the residents wore red or pink to celebrate the day of friendship and love.  We then celebrated the day together with refreshments, games, and music at our Valentine's party.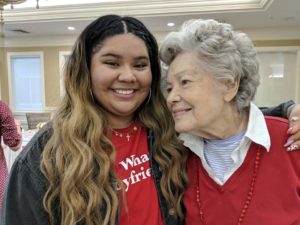 We began the party with refreshments.  Thank you to both Berg Mortuary and Walker Sanderson Funeral Home for the delicious Valentine's cake and items for the hot chocolate bar!  Shout out to Chef Rogers for the best hot chocolate in history.  It is the creamiest hot chocolate that has ever existed.  Staff and volunteers were able to serve these refreshments to our wonderful residents.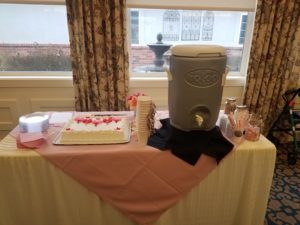 After being served refreshments, residents were able to open Summerfield's valentine to them.  These English poppers contained little surprises such as red and pink necklaces, heart erasers, love stamps, etc.  Each resident wore the necklace to add to their already festive wardrobe.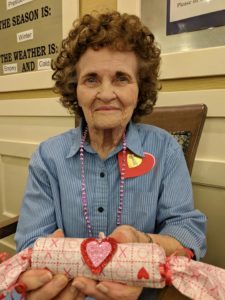 Residents were tested with some Valentine's trivia involving facts and history.  To finish the party, we played "Name that Love Song."  As love songs from the 40's and 50's played, residents were able to name the song and artist for prizes.  Thank you to the residents, volunteers, and staff for the wonderful Valentine's day!